SAIL OCEANOS
Private Daily Cruises
in the island of the Knights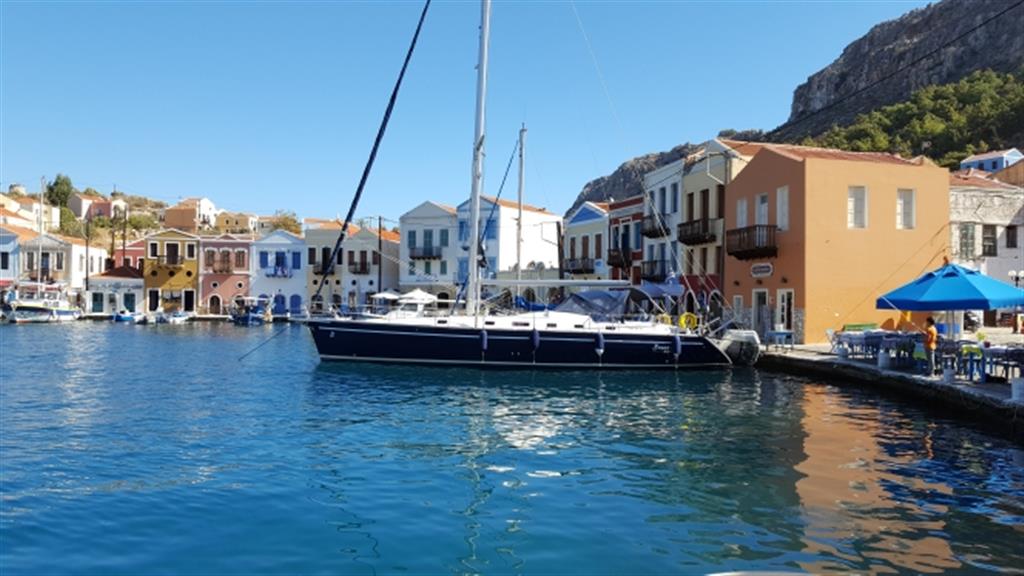 Tel: +30 6932539798
Email: info@sail-oceanos.gr
k_roubanis@hotmail.com

---
GET TO KNOW US!
OUR SKIPPER / CAPTAIN
About our Skipper
Mr. Kostas...

is the Captain of s/y "Oceanos" for 12 years now, with a remarkable naval experience of 30 years. He's the owner of several sailing boats since 1994 and has been involved in many sailing races as a skipper and crew, as well.
He has studied Public Relations and Marketing and speaks English fluently. He has always been involved in sports and has won two National Championships in Greece, in the racing category of 250cc and has also been a national rider.
He is a noble and pleasant man with great sense of humor.
GENERAL INFORMATION
The boats are based on Rhodes - Mandraki (old harbour) and are availanbe for chartering withing Greek borders.
Please contact us or a partner boat rental agency, to check availability, charter or get some additional information.
Book Now !!! ...and we will be glad to meet you and travel along to the beautiful Greek seas!
Assosiation of Professional Tourist Boats without crew
Contact us: +30 69 32 53 97 98
Email: info@sailoceanos.gr , k_roubanis@hotmail.com